Archaeologists find hundreds of hand-axes used by early humans over half a million years ago at Jaljulia , north-east of Tel Aviv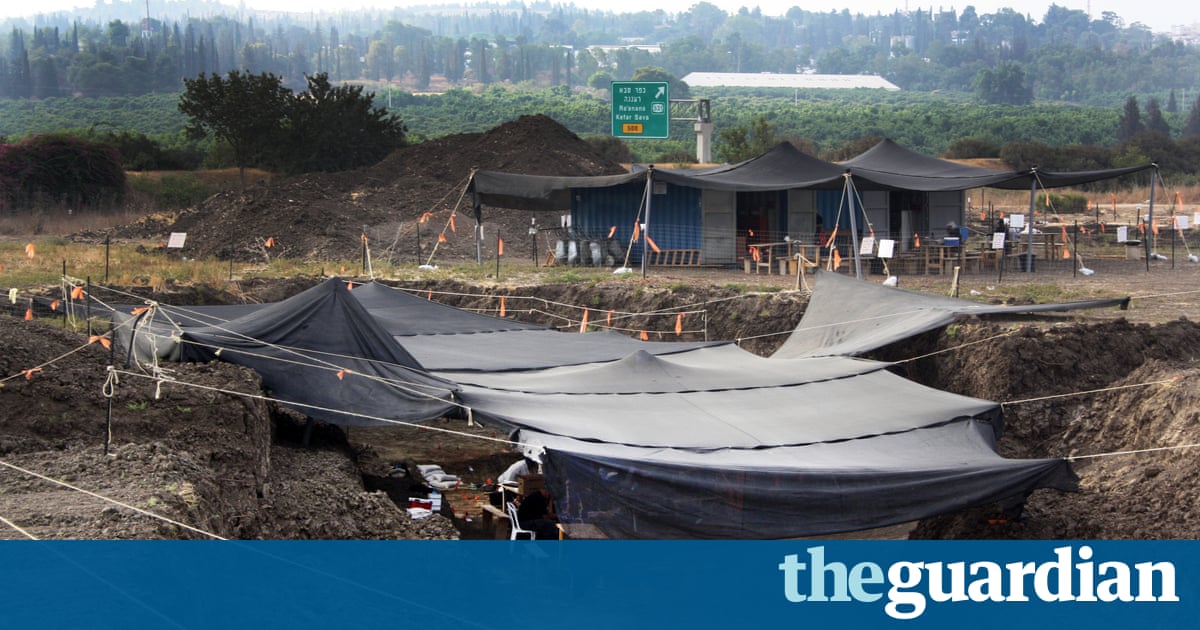 Israeli archaeologists have uncovered next to one of the country's busiest roads the site of an extraordinarily well preserved prehistoric "paradise" used by stone age hunter-gatherers over half a million years ago, who left behind evidence of hundreds of knapped flint hand-axes.
The discovery at about a five-metre depth at Jaljulia, near the town of Kfar Saba, suggests that an extinct species of early human – homo erectus– may have returned to the site repeatedly, perhaps attracted by a water source and abundant game, leaving behind evidence of their primitive stone tools.
Archaeologists believe the site , north-east of Tel Aviv, was regarded as a sort of "paradise" for prehistoric hunter-gatherers- with a river, vegetation and an abundance of animals encouraging them to return.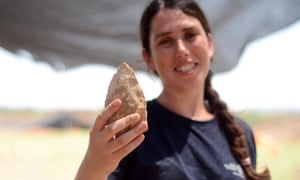 Read more: https :// www.theguardian.com/ world/ 2018/ jan/ 07/ stone-age-hunter-gatherers-paradise-discovered-in-israel